Introduction
The product gallery displays photos of your customers using that product on that product's page. You install it once on your product page's template. The gallery is mobile and tablet friendly.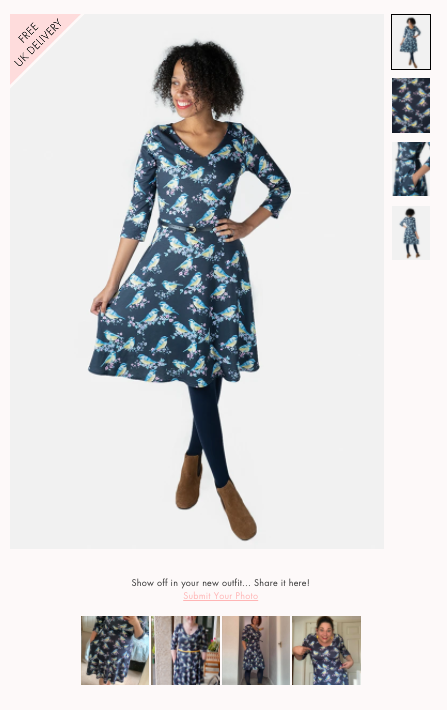 When customers click on a photo, it pops open a modal and display a large image of the photo. Further clicking on it will take the customer to either the Instagram page or the uploaded image link.
Installation
Unlike a page gallery, where you install the gallery on the pages that you want, you install the product gallery once but it appears on all your products page. Socialphotos knows that what product page it's on and will display those photos accordingly.
Go to your product page
Click on Install to get the code
You need to install it on your product.liquid page for the product gallery to work.